Make Your Presentations Pop is part of Marketing – Lead Generation Series of the 3D Printing MBA Course.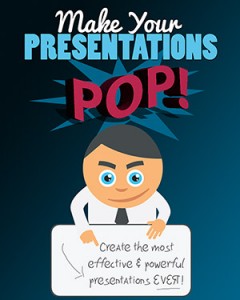 Uncover the secrets to making your presentations more effective, more interesting, and more profitable than you ever thought possible!
Find out the killer new presentation creation platform that is taking the world by storm and changing the face of dull, lifeless presentations forever!
Find out the insider tricks to making sure people actually enjoy watching your presentations!
Learn how to engage your audience, captivating them and grabbing their full attention while you deliver your message!
And much more – all within this special report!
View the report here: Marketing : Lead Generation – Make Your Presentations Pop!
Access this marketing report by purchasing the 3D Printing MBA course…

GET FULL ACCESS TO THE 3D PRINTING MBA COURSE